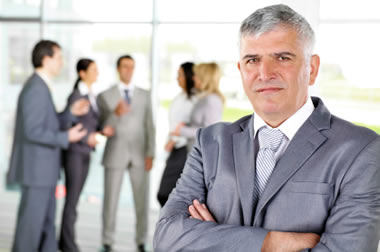 Our service portfolio includes IT contract negotiations, vendor management, contract portfolio review, license compliance evaluation (and correction if applicable), cost recovery, and a managed service designed to deliver a unified view of corporate assets without the need to replace existing discovery tools. All companies, regardless of size, are very much interested in finding a vendor-neutral resource that can deliver a high level of competency in all of these practice areas. Levy LeGette is that unique resource.
Our Vendor-Specific Services: Microsoft Example
Over the past five years, we have saved in excess of $125 million dollars for just 3 of our larger clients. The dollar savings, measured after these clients had attempted to lower the Microsoft fees themselves, represent an average savings of $3.5 million for each ten thousand desktops in a given customer's enterprise. Our savings history, overall (for all clients) ranges from 20% to 67%, as calculated from the lowest prices quoted prior to our engagement.
In response to Microsoft's ever-changing licensing demands, we have established a successful division of our business dedicated solely to responding to our clients' corresponding needs. Our negotiations have consistently yielded the highest discounts, lowest prices and ground-breaking concessions from this notoriously difficult vendor. We see at least 40 Microsoft Master Business Agreements, Select Agreements and Enterprise Agreements each year. In contrast, a corporate contracts manager may review and negotiate the same agreements once every three to five years for a single employer, within a single market segment.
Keys to Success
Our success lies in our ability to structure deals that reflect unique concessions from major IT vendors that are customized to suit each client's needs. Our deal structuring provides for development, negotiation and ongoing measurement of information technology contracts, for the purposes of containing costs, capturing IT savings (past, present and future) and ensuring the best terms possible for our clients.
Levy LeGette's work with vendors' standard form agreements and their "mutations" (from customer to customer) makes us an invaluable resource to our clients ranging across multiple vertical markets, public and private sectors, and variably sized enterprises – from the Fortune 50 to the burgeoning SMBE market.
Our competitors are technology vendors and their large account resellers (LAR's), original equipment manufacturers (OEM's), cost containment specialists, IT strategy consultants and research firms. What sets us apart is that we operate 100% free of conflicts of interest. We are not aligned with, affiliates of, or agents for, any of the vendors our clients hire us to negotiate with, nor do we sell their products.
Software licensing in particular, is an area that requires not only a deep understanding of the treatment of intellectual property but a thorough knowledge of the IT industry, its leaders, their practices and the concessions they have granted their customers globally. We assist companies in structuring, negotiating and maintaining software license strategies and contracts for both inbound and outbound licensing transactions. Our software license expertise, the sheer dollar volume of the deals we have negotiated, our client base, and the concessions we have achieved for them, sets us far ahead of our competitors.
Our team's individual long-term working relationships with vendors ensures that the negotiation process moves ahead smoothly.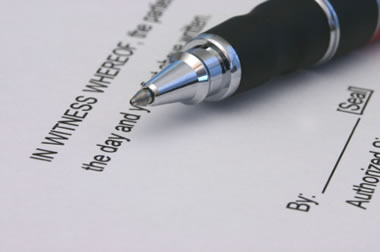 Sustainable savings realized by our services can range from 10%-70% depending on the product/service category, vendor, and contract status (existing or new). Levy LeGette resources have provided substantial savings and risk avoidance for many clients – large and small. In addition to lower price points, higher discounts, and other compensation from vendors, Levy LeGette ensures its clients will be provided greater flexibility, protection and measurable savings through the negotiation of terms and conditions customized to fit their unique requirements.
Additionally, in response to our clients' requests, we have broadened the scope of our offerings to include educational programs. Please contact us for more information on education, training and subscription services.
General Overview of a Full Service Engagement
A Full Service IT Engagement with Levy LeGette involves a broad spectrum of our services relating to the negotiation or renegotiation of technology agreements between our clients and third parties. Full Service IT Engagements include (but are not limited to): benchmarking, contract review, contract construction, contract negotiation, conflict resolution, license audit, license compliance confirmation (one-time and on-going) and failed audit resolution.