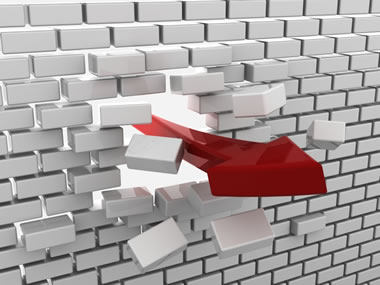 The Levy Legette service portfolio includes IT contract negotiations, vendor management, contract portfolio review, license compliance evaluation (and correction if applicable), cost recovery, and a managed service designed to deliver a unified view of corporate assets without the need to replace existing discovery tools. All companies, regardless of size, are very much interested in finding a vendor-neutral resource that can deliver a high level of competency in all of these practice areas. Levy LeGette's unique approach is regarded as that resource.
Service definition
Levy LeGette will contract with a client to (re)structure and (re)negotiate their IT Agreements. Levy LeGette will outline how the current contract might be:
Potentially damaging to a client.
Where it needs to be more specific to protect the client's interests.
Where there is potential exposure to the client in the future.
Levy LeGette will ensure that the restructured agreements are more beneficial to the customer moving forward and provide flexibility and options that would be financially and/or operationally punitive absent modification and negotiation. In addition to this, Levy LeGette will (re)negotiate the commercial terms of the agreement ensuring that the deal struck between our client and the vendor is fair and balanced with the incentives each needs to achieve mutually beneficial terms.
Process
The customer is provided with two copies of our Mutual Non-Disclosure Agreement (MNDA) to facilitate a meaningful exchange of ideas that will help establish the client's needs and expectations regarding its current or potential relationship with applicable vendors. Vendor pressure tactics are discussed and the client's internal processes are set out.
Levy LeGette's standard Engagement Contract is then provided to the client along with a Statement of Work that details the nature of the services that will be provided, along with all required data needed from the client. A meeting to clarify all aspects of the engagement and the required data is followed by contract execution.
Software license negotiations are unique as there is an express need to determine license compliance or to resolve any outstanding issues relative to license compliance prior to commencement of negotiations of the pending contract renewal. Often times, the threat of an audit complicates an already complex transaction and creates tension within the client's enterprise. If the vendor's claim has any merit, Levy LeGette will mitigate the risk of the non-compliance. Depending on the degree of unauthorized use, the vendor may be satisfied with a less punitive settlement to resolve the matter.
Levy LeGette's history to date will show that none of our clients have paid penalties for non-compliance. That is not the case for many enterprises who opt not to use the services of a licensing expert.
Levy LeGette Services begins with discovery of a client's IT assets and normalization of the data produced by this process. Levy LeGette may use its own proprietary tools to execute the discovery process or, the client may elect to use its own discovery tools (provided they are adequate to discover the assets in question). Once the data is "normalized" Levy LeGette will provide the client with an inventory report showing all products deployed throughout the client's enterprise or any portion thereof. This report is a general inventory report, with a unique focus on software assets. It's validity can be maintained so that the client has at its disposal a "living inventory" that will remain current with occasional refreshing. This procedure assures the client will have accurate inventory which is critical to avoiding a negative outcome from a vendor audit. Provided the discovery tools meet vendor specifications (see VirtuAsset-e™), vendors typically prefer a client to perform a self-audit as this is less costly for them. Self-auditing on a regular basis using VirtuAsset-e makes this process very attractive for most of our clients who choose to be proactive in establishing a systematic approach to proving compliance within the bounds of licensing agreements, and beyond that, in proving compliance with regulatory reporting requirements that relate to software and systems used to support publicly traded firms.
In parallel with this activity Levy LeGette will study the current contracts that exist with the applicable vendor(s) along with the client's 3-5 year technology road map and the vendors' own product road map. This study will help the client to focus its deployment of products or migration of platforms to better coincide with the availability of vendor products, the best timing in terms of purchasing a large volume of products, and the type of contract that best suits the client's intended use (short or long term, in-house or cloud based, etc.). This process eliminates or greatly reduces the tendency for a client to succumb to a vendor's inducement to commit to high volume, multi-year contracts with obligatory annual payments before a client is ready to roll out the technology, or worse, before the vendor has even produced it.
Levy LeGette will document what we believe needs to be established within an IT Agreement to provide optimum flexibility and protection for the future.
Finally, Levy LeGette will negotiate on behalf of the customer the commercial terms of that agreement and ensure that optimum terms are achieved. (See Vendor Management)